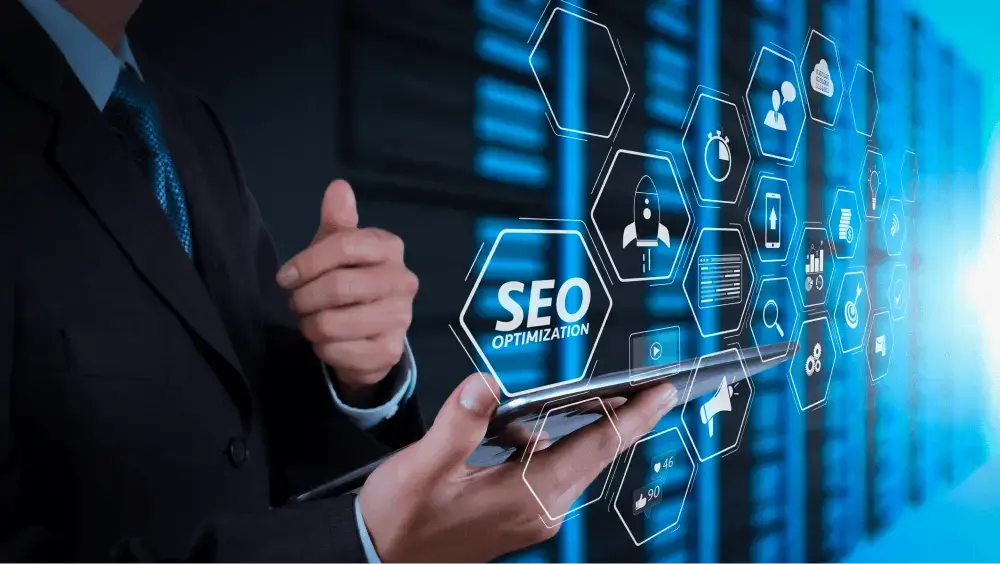 What are the benefits of SEO for a new website?
Your entrepreneurial journey requires taking a lot of essential stops to cultivate brand value. In that aspect, your website has integral importance, and for all the right reasons, you should give enough attention to it. SEO, for instance, has critical importance to ranking your webpages to the search engines, only if you do it right. With the right SEO, people can easily find your brand out there, which means you will have more range and an enhanced chance of sales. For new websites particularly, giving attention to SEO is an essential step that can turn the table effectively. Attracting customer attention and organic traffic is a primary concern of all marketers. Drawing them all to your websites is easy and this way you can build a strong connection with them. The right SEO techniques can significantly lower customer acquisition costs, which makes it appealing for many new brands, as they don't have to go over and beyond by upsetting the budget. Startups can earn a great deal of money by implementing the SEO process for their new websites and getting more customer attention.
Doing SEO for New Websites
Your SEO strategy needs the utmost attention when it comes to launching your new brand, and website. The process should even start before you start working on your website. Plan an SEO strategy for your business, and then execute a layout for your website. Doing this step can save a lot of problems in web development, and content drafting. Your website should be SEO ready, and the best approach would not be to leave this hassle after things are presented to the world. Take out your time, think about a plan and then work on it to dig the most benefits out of it. The answer to the question "how to do SEO for a new website" should be fetched before executing things. Leaving things to the eleventh hour will do no good for you.
SEO Checklist For New Website
The search engines will automatically direct all the users to your website if your SEO strategies are correct. The elements of SEO determine the relevancy of your content and show your website in the top ranks in search engines. The basic elements that determine the relevancy of your website are: Content: The relevancy of the content will direct users to the website User experience: The site has to be user-friendly, and should be easy to navigate. Performance: The website has to work fast and should work appropriately. The SEO checklist for a new website is following:
Aligning your brand name with your domain is an important step that you should never skip.
A high-quality website hosting provider
Your host speed is essential for your website's success. To improve your website's performance, choose your host mindfully.
Setting search engine consoles
Verify your google search engine consoles so that they can collect essential SEO performance data
Always study your competitors and find what trends are they following. Look for companies that are selling similar products as yours, see how they are doing the content, and find essential keywords.
Creating a keyword map is essential for your success. Collect them all in one place and find what works for you.
Design a content calendar
After working on a keyword map, plan a content strategy. Your keywords define what content you should be writing on your website.
Use keywords in the URL and make sure you are sticking to the URL structures you have outlined in keyword mapping.
Your SEO performance will be optimized a lot when you promote the content on multiple marketing channels.
Always assess your website
Review your indexing issues regularly, and ensure to design your websites with relevant images, fonts, and styles.
Improve your accessibility
Reviewing your core page vitals is also important. Regularly review your user engagement metrics
Why should you go for SEO?
For old brands that have been in the industry for years, SEO plays a critical role. Given the significance of SEO techniques, for new brands, and websites, it is always a good idea to work on your SEO. Do I need SEO for my website is an inevitable question that you should never doubt?
Whenever you plan to work on your website, work on all the essential elements, pick up the right techniques, look for an effective checklist, and start working on your website. Soon, you will be seeing the benefits of working on the SEO of your new website.
Benefits of SEO for a new website
Following are some of the benefits of SEO for new websites:
The organic search helps in drawing more customers to the website.
Your customer experiences a trustworthy web experience by browsing your website.
The SEO techniques help you to work on brand awareness.
The results and success of SEO techniques are trackable, and hence there is always less room for mistakes.
Your new website will be more visible to the customers with the right SEO techniques.
SEO offers you an impressive ROI.
SEO can also boost your brand capability and improve your image.
SEO is the cheapest marketing idea and it does not cost much.
SEO will also optimize your content marketing strategy.
You can reach a wider audience with SEO by appearing in multiple search engine tools.
The more optimized your website is, the more high-quality and organic traffic you will get.